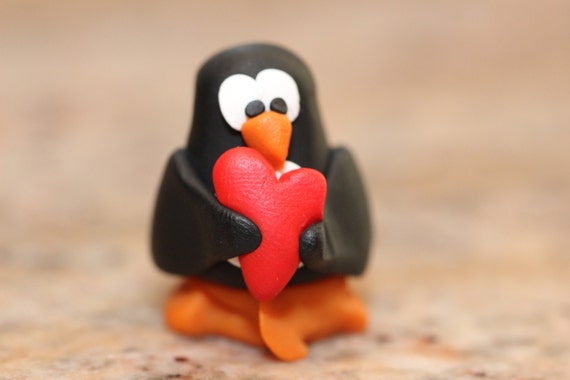 This Polymer Clay Figurine was made by Laura from Cloud9productions.
1.Tell me a little about yourself.
I am a disabled lady who likes to do all sorts of crafts but came back to polymer clay because I find working with it very soothing.
2.Where does your inspiration come from when crafting?
My daily inspiration is my 2 ragdoll cats, Tasha and Lily, but I live surrounded by nature so I'm inspired to create the animals and birds that I've seen.
3.Who taught you and how did you learn to craft?
. I learned crafting from my mom and art teachers I've had over the years. I've tried many kinds of crafts, learning how to do them as I went along.
4. Any Specific Tips you have for newbie crafters starting a business in etsy?
Don't be afraid to try. Ask questions in the forums and on teams. Utilize social media. Be patient. Success probably won't happen overnight.
5. Name 3 websites you couldn't live without.
Etsy
Facebook
Amazon
6. What are your 3 favorite shops and why.
7. Where do you see your crafting business in 10 years?
I'd be happy to still be successful and in business in 10 years perhaps with my own website.