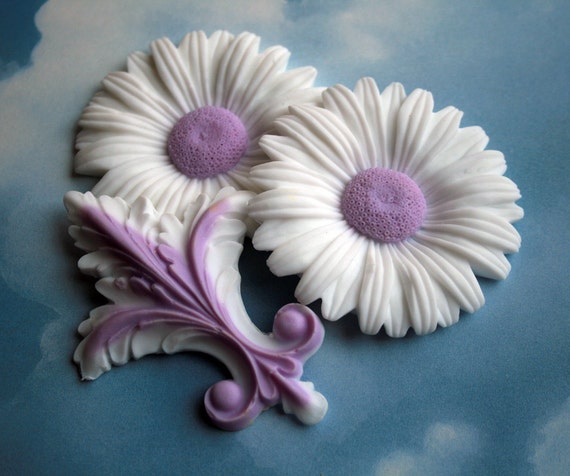 The above handmade soap was made by Deb from Frontrangell, visit her shop at
https://www.etsy.com/shop/FrontRangeLL
. What is your favorite item from Deb's shop?
It is an honor to get to know Deb from Frontrangell. Here is the copy of her interesting story:
Front Range Lather and Lotions is a home based small business. I started making and selling bath and skin products when I had a second hand resale store and my staff each had young teen aged daughters. We needed to find them something to do for the summer. I had retired from the administration of the local school district and do not consider myself "crafty", however, I did a search on the net and found several suppliers of candle making supplies and noticed they also carried soap making supplies. As a lover of the bath and growing up in the dry climate of Colorado I watched many U-Tube videos, made several small batches and fell in love. Due to the economy we had to close the resale store but I wanted to keep the soap business. After more research I created the ETSY store and here I am today with "The Soap Factory" (as my husband calls it) in my basement.
I have 3 major categories of product.
Skin Care -
www.etsy.com/listing/125913522/floral-rose-skin-care-bar?ref=shop_home_a...
Designer -
www.etsy.com/listing/130146614/daisy-designer-artisan-soap?ref=shop_home...
Just for Fun -
www.etsy.com/listing/169504177/real-2-dollar-in-your-soap?ref=shop_home_...
The advise that would give to someone looking to open a store on ETSY would be:
Be persistent
Research and study similar product stores
Continue to re-work you shop
The web is and will continue to be the most valuable resource in the future. I am learning Facebook, I use U-Tube, and visit sites of similar stores.
I believe in setting high standards in my work and life. In 10 years I will have a small manufacturing area with 3 employees processing, making and shipping orders for a continuous stream of customers. As much as I love creating my products the end result is to make a profit.